We are the International Spinal Cord Society (ISCoS) Nurses Committee
​
Keeping our specialism ALIVE!
Our aim is to link nurses globally, working in the speciality of spinal cord injury nursing.
Our vision is the enhancement of holistic care given to men, women, boys and girls, their carers and families,
​with spinal cord injury.
We are a not-for-profit initiative
Free to join
Membership is primarily for Nurses caring for men, women and/or children with a spinal cord injury

We would encourage you to join ISCoS and enjoy the benefits of a monthly Spinal Cord Journal, reduced rates to attend conferences, ability to join committees and much more .....

**Currently, we are looking for proactive SCI Nurses around the world to apply
to be a SCI Nurse Committee of ISCoS member: Find out more here **
​​BLADDER AND BOWEL MANAGEMENT STUDY GRANT
Fantastic for your professional development
will look great on your CV
Apply for the NEW SCI Nurse Grant
Too good an opportunity to miss!
​Available for nurses everywhere
Deadline: 1st September 2018.
How can we help you?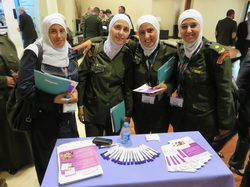 The ultimate goal is to enable and empower nurses globally to provide a high standard of holistic care, working as part of the multi-disciplinary team in integrating men, women and children safely back into their community following a spinal cord injury
We are an integral part of the multi-disciplinary team working with people who have sustained a spinal cord injury - It is only with a multi-disciplinary approach that provision of holistic care can be achieved ...
Check out our facebook page: https://www.facebook.com/scinurse.org and Follow us on Twitter: @sci_nurse
JOIN US HERE
---
SCI NURSES; Networking and sharing education resources
relating to Spinal Cord Injury (SCI) globally

-
DISASTER RESPONSE - Find out more hereDo you want to find out about SCI Workshops in your Country? Visit our pages: SCI Workshops around the World and Nursing Collaboration around the WorldPlease let us know about workshops in your Country Email info@scinurse.orgBladder and/or Bowel Management Study Grant available to all SCI Nurse Members - Apply now. Deadline September 2018Supporting The Annual International Day for People with Disabilities - 3rd December AFSCIN 2 November 2018 Zambia

MASCIP November 2018 Loughborough, UKGuttman Conference, July 2018, Sheffield, UK

​ISCoS 57th Conference, 13 - 15 September 2018, Sydney, Australia - ** Nurses Meeting 08:30-09:30 14th September **
​ISCoS Nurse Committee meeting TBC - Sydney. ISCoS Room.

Nurses Pre-Conference Day, Sydney, Australia 12
September 2018
Supporting HIFA2015 - Health Information For All - Click here
---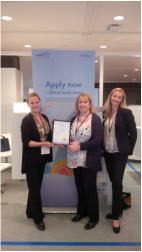 ---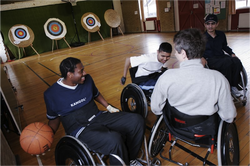 ---
Copyright: International Network of Spinal Cord Injury Nurses, scinurse.org


We are proudly the SCI Nurse Committee of ISCoS
---